Information in English
Our organization:
Our local birding club, NOF - Dalane Lokallag, is one of the five chapters in the province of Rogaland section of the nationwide  Norwegian Ornithological Society.
We have a sister relationship with St.Paul Audubon Society , Minnesota, USA. Here you can read a report from their visit in May 2002. See also pictures from their visit, taken by Julian Sellers.
Here is a list of Minnesota birds that are also found in Norway.
Our geographical location: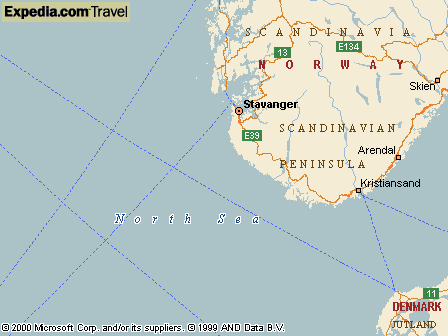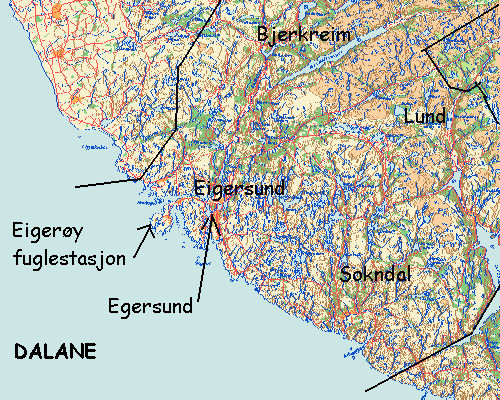 The Dalane region consists of the townships of Bjerkreim, Eigersund, Lund and Sokndal.
Useful information is found by visiting their web pages.
Our activities:
In addition to monthly meetings from January-June and September-December,
our main activities concentrate on birdwatching and banding, both in our own area and in connection with field trips elsewhere.
At Eigerøy Bird Observatory was established in 1991. It is located on Eigerøy, an island to the west of the city of Egersund, nearby the 19th century lighthouse (still in operation). The observatory is an excellent location for observing migrating birds along the coast of Norway. The above emblem is painted by Ivar Sleveland, the president of our chapter, and was mounted on the house at the observatory in 2001.
News
•

Gustav Steensland
4. august 2002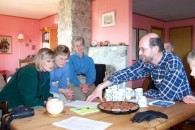 Photos by Julian Sellers.
•

Julian Sellers
10. mai 2002
•

Gustav Steensland
3. september 2001